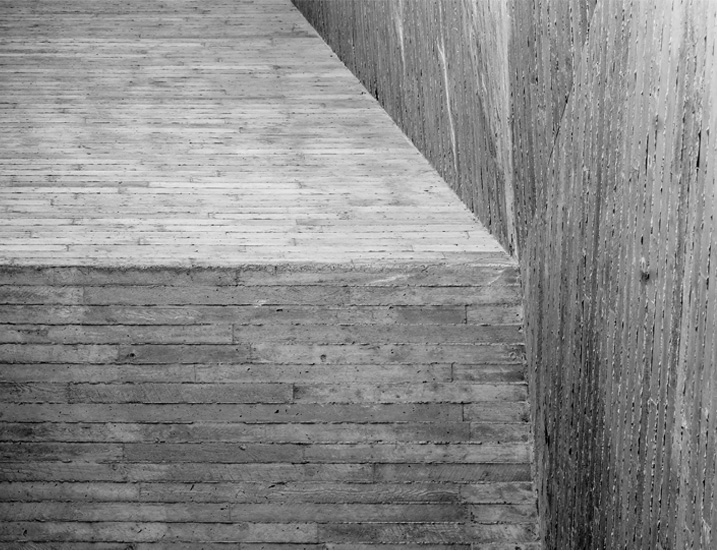 A LIFESTYLE PLATFORM
Alliance Brands Limited (ABL) was formed by a team of global retail and brand entrepreneurs, and is managed by senior strategy and ex-Deutsche Bank professionals, who understand that solid and engaging retail is not simply the best design, the smartest shop fit or a cool concept. It is the coalescence of all these physical elements intertwined with the intangible character of a space. 'Aspirational Retail', is about the emotional connection between consumer and brand, and not necessarily the physical properties that exist inside four walls. It is about the unmistakable belief that the consumer's experience is all about "them" instead of you.
The Alliance Brands team represents a developed network of expertise with a passion for creating truly distinctive brands and engaging experiences. At the core, we are consumers. Lifestyle consumers, with the aptitude, knowledge and financial capability to create the experiences for our clients that we would want to have for ourselves.
Our construction focus and brand conceptualisation is based on what we would want to experience as consumers, how we would want to experience it, and what drives us there in the first place. Our businesses are designed, created and executed to test models in emerging and growth markets. We create global-minded retail environments that connect with one emotionally, making you feel, think, and want to belong. The strength of ABL is simple — extension. The wheel has already been invented. The opportunity lies in its evolution.
Our focus is pure. We create the emotional connection between product and person, in an authentic environment.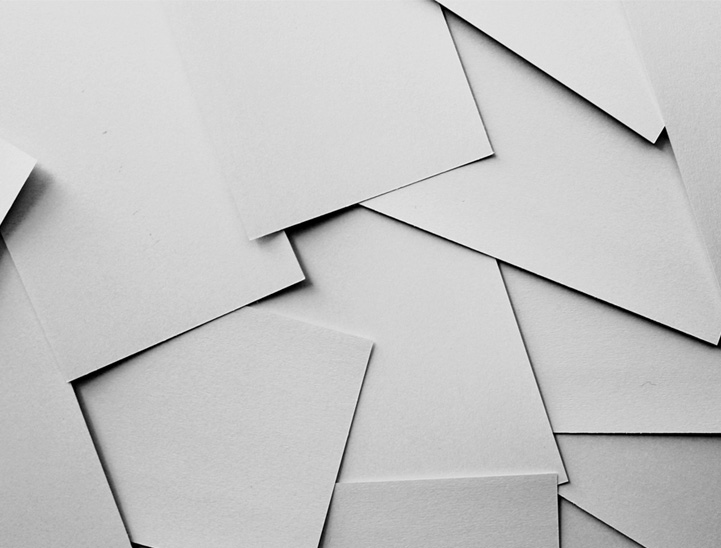 THE BUSINESS TEAM
Drew Madacsi — Advisor (Global Strategy)
Drew has over two decades of senior experience assisting private and international companies, providing key oversight, specialty skill sets in corporate restructuring, broad-based business strategy and established relationships within key markets; primarily Asia, North America and Africa. During this time, he has forged a proven track record of leading multidimensional corporate structures, with diversified investments, having built a reputation for developing business strategies, incubating new business models, and revenue-generating mechanisms.
Drew's personal career has spanned retail, services and operations, with international organisations such as Toyota and Oakley, through to high net worth private companies, allowing him to gain an unusually broad base of experience with which to realign corporate business structures. Drew currently holds several leadership positions, including Non-Executive Chairman of Singapore Mainboard (SGX) MMP Resources Limited, and as a Director of Allington Advisory Pte Ltd (Allington), a Singapore-based corporate advisory firm.
Outside of his corporate career, Drew provides strategic assistance to internationally focused brand development companies and existing retail operations, on global execution strategies, growth trends and partnership synergies. Additionally, he has created several successful brands, from concept through to profitable trading models, providing free carry equity opportunities for younger startup operators within this sector.
Christopher Peck — Advisor (Global Finance)
Chris is a Founding Partner at Maiora Asset Management, a Monetary Authority of Singapore registered fund, and a member of the Investment Committee. Prior to joining Maiora, Chris was a MD and Head of Risk Trading, Equities and Derivatives at Deutsche Bank in Tokyo. Chris has over 15 years experience in financial markets and lived in Japan for over a decade. He is the Founder of Annupuri Village KK, Niseko Hokkaido where from 2003 he's been doing extensive investment in residential and infrastructure development. He sits on the board of directors of MMP Resources in Singapore.
Chris holds a BS from the University of Colorado, Boulder.
Marzio Keiling — Advisor (Strategy and Global Markets)
Marzio is a Founding Partner at Maiora Asset Management, a Monetary Authority of Singapore registered fund, and a member of the Investment Committee. He focuses primarily on the renewables and resources businesses. Prior to Maiora, Marzio was Head of Sales for Deutsche Bank in APAC. Before that, he ran Equity and Debt Capital Markets in the region. Between 2008 and 2010, Marzio was responsible for Deutsche Bank's Global Markets business in Tokyo and member of the Global Markets Management Committee. Marzio has over 23 years of experience in global markets.
He holds a Masters Degree in Electrical Engineering and Management from Technical University Berlin as well as Masters of Science in Management from MIT's Sloan School.
Jason Block — Chief Executive Officer (Global Operations)
Jason is a Founding Partner at Maiora Asset Management, a Monetary Authority of Singapore registered fund, and a member of the Investment Committee. He helped establish the firm's renewables & mezzanine finance businesses in 2012. Since then he's guided the firm's investments in over 500 MW of solar PV projects globally. Prior to Maiora, Jason was a Director at Deutsche Bank in Tokyo where he helped establish Deutsche's mezzanine debt business for non-recourse commercial real estate loans. Jason has over 13 years experience in financial markets and has lived in Asia for over 20 years.
He holds a BA from the University of Massachusetts, Amherst and speaks English, Japanese and Chinese.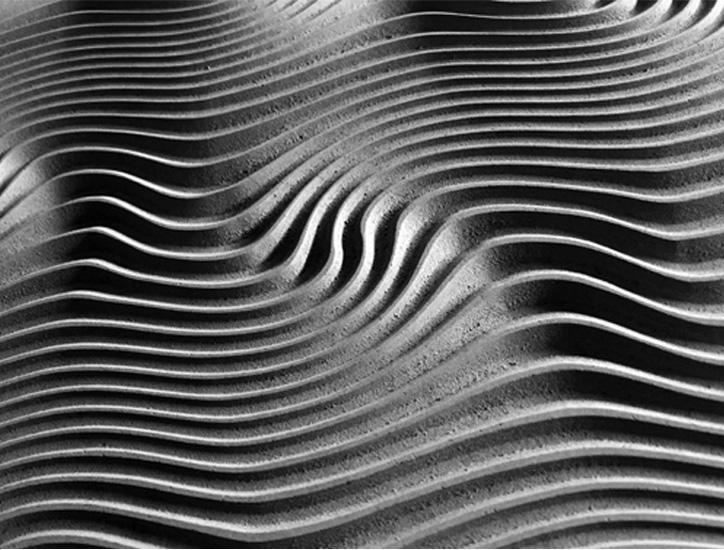 ABL represents an ever-expanding collective of unique experiences and exclusive products. We are an independently funded, strategically-focused and brand-driven operating company with the conceptual and developmental skill sets and proven acumen required to execute on our visions. The overriding growth philosophy of ABL is to conceptualise, execute and expand our stable of brands through the following program:
Strategic development of brand from concept to execution,
Systematic evolution of existing product ranges,
Comprehensive operational management,
Growth through expanding the distribution network,
Initiating international expansion.
ABL has engaged in a systematic strategy of brand and concept development in emerging markets with low barriers to entry, resulting in a 'proof-of-concept' business model that allows it to maximise resources and refine its operations for global application and roll-out. Africa has represented such a key market as one of the fastest growing consumer regions, providing opportunities to refine and test the brands robustness and propensity for international development.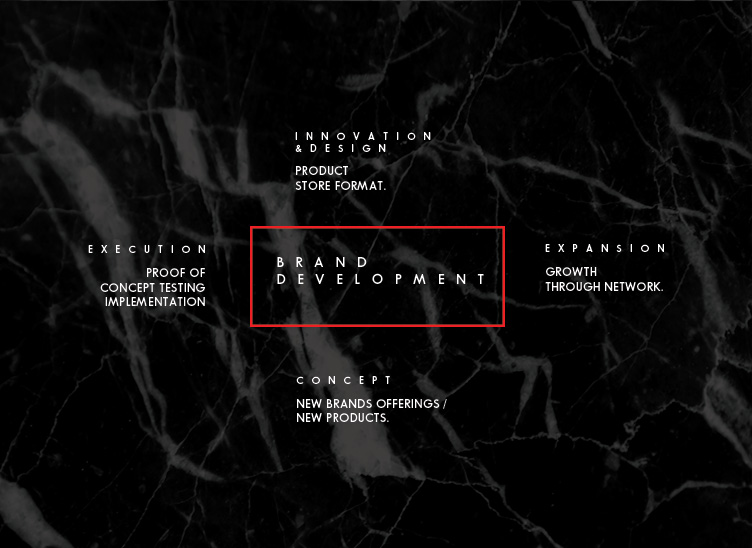 ABL is a brand catalyst, bringing its extensive expertise in operations and marketing strategy, product innovation and brand management to develop its family of brands. From concept and execution, through innovation and design, this creates a foundation for international growth.

Copyright Alliance Brands Limited | All Rights Reserved